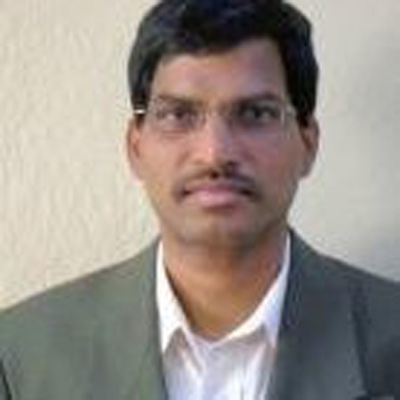 Srinivasa Addepalli
Software Architect, Intel
Leading the software strategy and architecture at Intel, focusing on next generation technologies Edge-computing, Distributed orchestration, SD-EWAN, Distributed Traffic & Security controllers and confidential computing.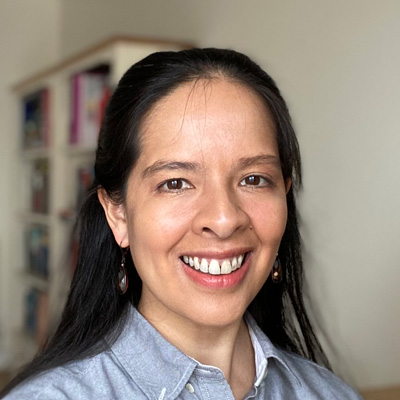 Kanwal Bhatia
Chief Scientific Officer, MetaLynx
Kanwal completed her PhD from Imperial College London in 2007. She has worked in machine learning since, primarily focused on computer vision for healthcare applications. After periods in both academic and industrial research, she moved into startups to be able to commercialise ML research. In 2020 she founded her own startup, MetaLynx, aimed at providing companies with the infrastructure needed to implement their own computer vision systems. Her published research has gained over 1300 citations and she has been on the organising committee of several international conference workshops, including chairing the 1st ICML Workshop on Machine Learning Meets Medical Imaging.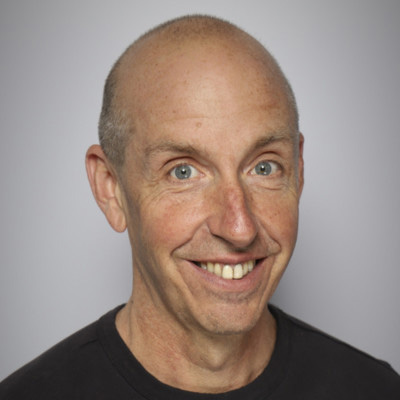 Adam Blum
CTO, Empath
– serial CEO/CTO/VP Engineering/co-founder
– initiated several skills related standards efforts including LTI Resource Search for skill tagging resources
– wrote what may be first book on applied neural networks (Neural Networks in C++, Wiley. 1992)
– led first enterprise applied NLP product (Microsoft SQL Server English Query, 1995)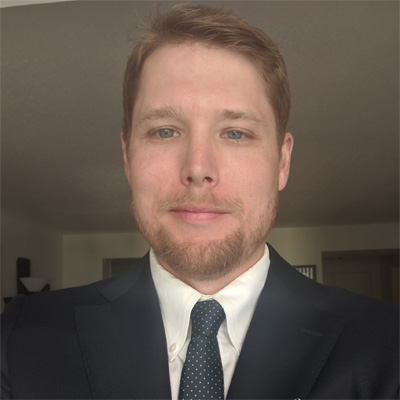 Ian Brooks
Senior Solutions Engineer & Data Scientist, Cloudera
Ian Brooks holds a Ph.D. in Computer Science, and his current role is a Data Scientist and Solutions Engineer at Cloudera. He has a passion for Machine Learning and Big Data. He currently resides in Arlington VA, but he is a proud Texan.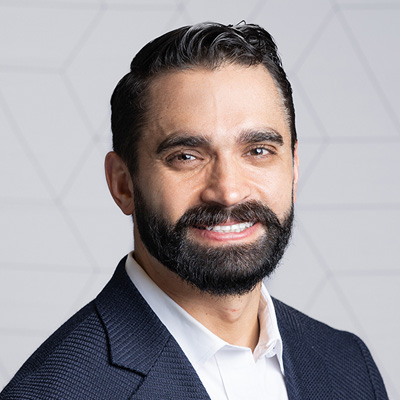 Aaron Burciaga
VP Data & AI, ECS
Aaron Burciaga is the vice president of artificial intelligence (AI) at ECS. He is responsible for building the company's AI and machine learning (ML) capabilities and strategy and works closely with ECS's national security and intelligence divisions to develop AI/ML solutions for ECS' federal and commercial customers.A veteran of the Iraq War, Aaron served as an officer in the United States Marine Corps (USMC). As a reservist, he continued to serve through 2019 as the lead data technologist at USMC headquarters. He has a Bachelors from US Naval Academy and a Masters in Operation Research from Naval Postgraduate School.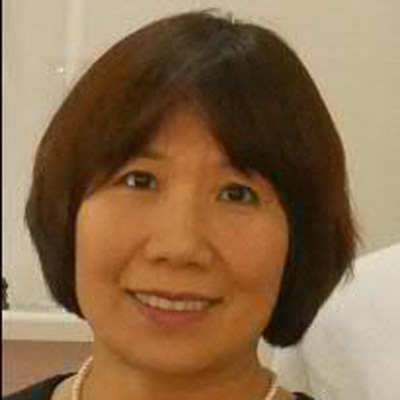 Susan Diamond
Senior Technical Staff Member/Manager, IBM Watson
Susan Diamond is the Senior Technical Staff Member and Manager for Watson AI model training. She drives the overall model training strategy and leads the design, development, delivery of value added new model training capabilities. She is recognized for her expertise in deep learning, cloud based cognitive platform, micro service architecture and distributed systems management.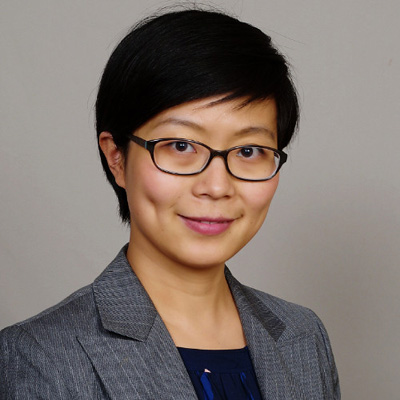 Zongjie Diao
Director of Product Management, Splunk Observability
Seasoned Product Management and Strategy leader with 18 years of experience in building and managing high-performance product management and strategy teams in high tech industry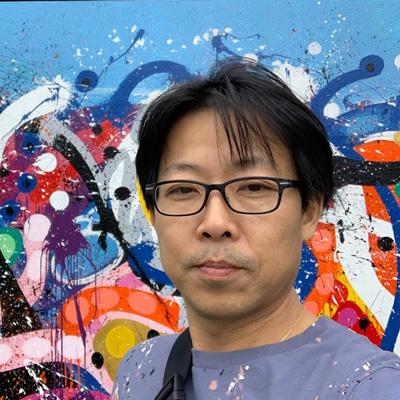 Taeil Goh
CTO, OPSWAT, Inc
I have over 14 years of software engineering experience primarily in cybersecurity delivering enterprise products to high-security industries such as government, military, and finance. Mainly as a software engineer but have been wearing multiple hats including CISO, UX lead, cloud architect, and product manager. Currently, I focus on evolving our cloud offering for both short term and long term growth. I love to wake up every day for another day of a challenge. I earned my Bachelor's degree in Computer Science from San Francisco State University and master's degree in Master of Information and Data Science at UC Berkeley.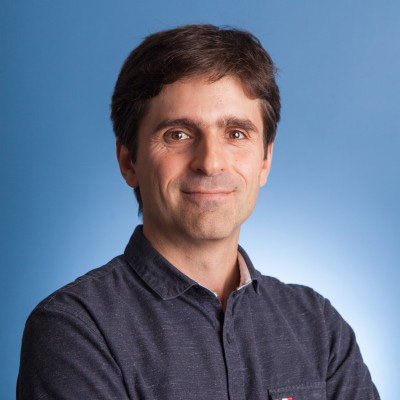 Martin Gorner
Product Manager Machine Learning, Google
Martin Görner works in developer relations at Google, where he focuses on parallel processing and machine learning. Passionate about science, technology, coding, algorithms, and everything in between, Martin's first role was in the Computer Architecture Group at STMicroelectronics. He also spent 11 years shaping the nascent ebook market, starting at Mobipocket, which later became the software part of the Amazon Kindle and its mobile variants. He holds a degree from Mines Paris Tech.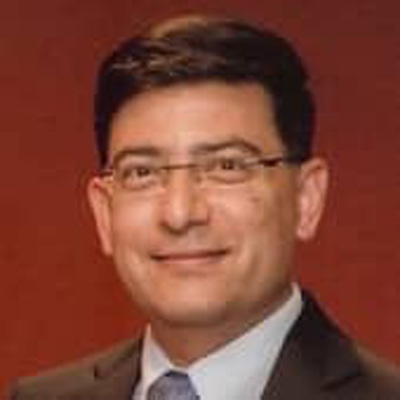 Sandeep Gupta
Senior Product Manager, TensorFlow, Google
Sandeep Gupta is a Product Manager for TensorFlow at Google, where he helps develop and drive the roadmap for TensorFlow (Google's open-source library and framework for machine learning) for supporting machine learning applications and research. His current focus is on improving TensorFlow's usability and driving adoption in the community andenterprise. Sandeep is excited about how Machine Learning and AI are transforming our lives in a wide variety of ways, and works with the Google team and external partners to help create powerful, scalable solutions for all.
Prior to joining Google, Sandeep was the technology leader for advanced imaging and analytics research and development at GE Global Research with specific emphasis on medical imaging and healthcare analytics.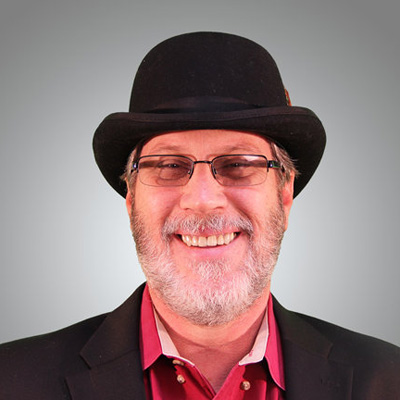 Arthur Hicken
Evangelist, Parasoft
Arthur Hicken is evangelist at Parasoft where he has been involved in automating various software development practices for over 25 years. His popular blog "The Code Curmudgeon" is known for his Hall-of-shame lists covering SQL Injection and IoT vulnerabilities and he has a YouTube channel with videos including "This Week in Cybersecurity". He has worked on projects including database development, the software development lifecycle, application security, functional safety, software safety in industries like automotive, aerospace, and medical. He speaks frequently at conferences on development strategies, compliance, and security best practices. Follow him @codecurmudgeon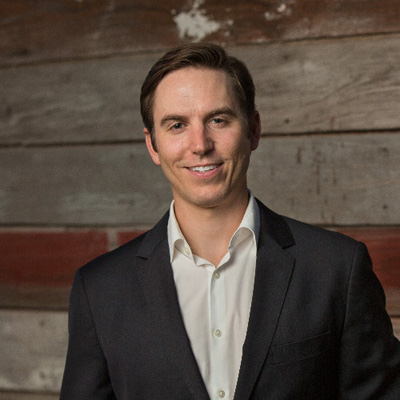 Matthew Hunter
IBM Public Cloud Sales Leader, IBM
I lead our public cloud sales teams for all client segments in IBM's US Industrial Market: Automotive, Aerospace & Defense, Chemicals & Petroleum, Electronics, and Industrial Products. IBM's public cloud helps enterprises modernize applications and create new business opportunities.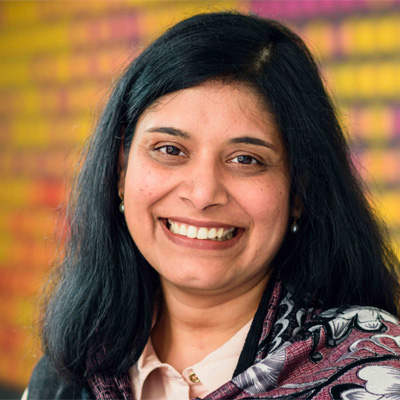 Divya Jain
Director, ML Platform, Adobe
Divya Jain is an industry-recognized leader in machine learning and AI, with 20+ years of experience at various startups and Fortune 500 companies. She is currently heading the AI platform engineering at Adobe. Previously, Divya was a research director at Tyco Innovation Garage where she led various deep learning initiatives. She also co-founded a startup, dLoop Inc., which was acquired by Box in 2013. Business Insider recognized her as one of the "22 Most Powerful Women Engineers In The World." Divya is passionate about open-sharing of knowledge and information, and is always working towards bridging technology gaps to further innovation.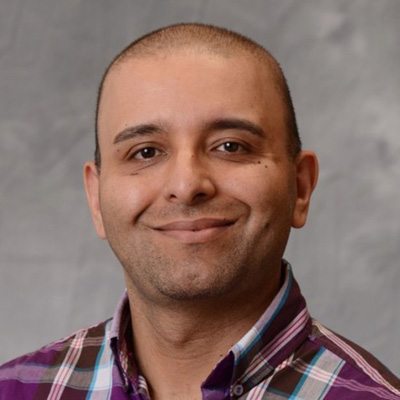 Sabtain Khan
Head of Software Eng. @ HP
Proven record of "getting it done" and delivering successful software on time, within budget and with quantifiable quality. I have successfully built several cross site, multinational, multidisciplinary engineering teams from the ground up. I am equally skilled in strategy, product development, team building, technical leadership, project planning and execution.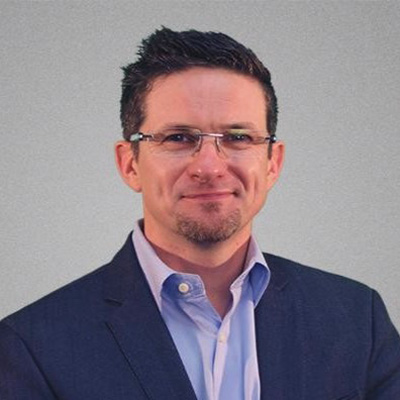 Mark Lambert
VP of Strategic Initiatives, Parasoft
Mark Lambert is VP of Strategic Initiatives at Parasoft where he has been focused on helping organizations accelerate the successful delivery of high quality, secure and compliance software since 2004. Mostly recently, he has been applying, and commercializing, Artificial Intelligence (AI) and Machine learning (ML) to improve software quality and address test automation challenges. Lambert has been a speaker at, and written numerous articles for, industry events and media such as SDTimes, DZone, QAFinancial, JavaOne, Software Test & Performance, Embedded World, AgileDevDays and StarEast/StarWest. Lambert earned both his Bachelors and Masters degrees in Computer Science at Manchester University UK.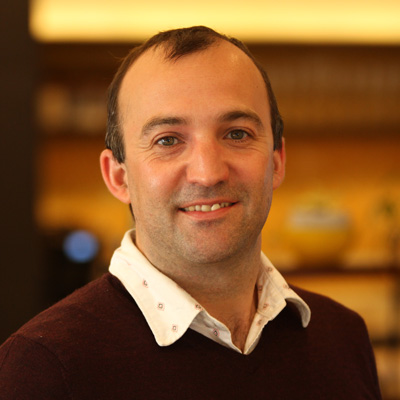 Douglas McIlwraith
Director of Data Science, The Trade Desk
Douglas is a data science leader and engineer with a decade of experience in high-volume, low-latency automated decisioning. He has worked with businesses through different periods of growth enjoying the challenges that come with uncertainty. Experienced building data teams and driving organizational change from within. He has a BA in Computer Science from Cambridge University and a PhD from Imperial College. He is the author of numerous technical papers and co-wrote the second edition of the Manning title: "Algorithms of the Intelligent Web." As Director of Data Science for the Trade Desk he currently leads data products and data decisioning.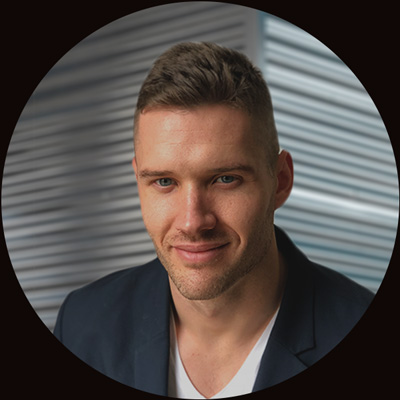 Steve Meier
Chief Creative Officer, KUNGFU.AI
Steve Meier, a former teacher turned technology evangelist, spent 15 years working in business development, marketing, product management, and creative strategy for Fortune 500 technology companies. Steve's passion is emerging technologies and worked closely with IBM Watson, leveraging Watson APIs to create innovative sales and marketing tools. Steve recently acquired a Certificate from MIT Sloan School of Management in Artificial Intelligence: Implications for Businesses Strategy.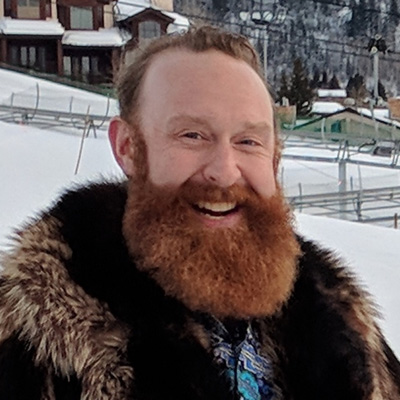 Ryan Micallef
Research Engineer, Cloudera Fast Forward Labs
Ryan Micallef is a research engineer at Cloudera Fast Forward Labs focused on studying emerging machine learning technologies and helping clients apply them. Ryan is also an attorney barred in New York and spent nearly a decade as an intellectual property litigator focused on technical cases. Ryan holds a bachelor's degree in computer science from Georgia Tech and a JD from Brooklyn Law School. He spends his free time soldering circuits and wrenching motorcycles. He also teaches microcontroller programming at his local hackerspace, NYC Resistor.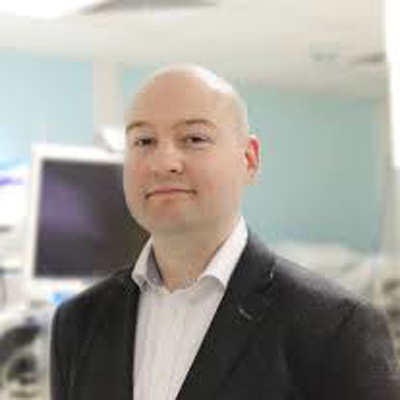 Peter Mountney
CEO, Odin Vision
Peter Mountney is CEO of Odin Vision. Odin is an award winning medtech company and a Beauhurst Top UK AI startup. They have developed AI to improve the detection/diagnosis of digestive cancers and recently won an NHS AI Healthcare award for clinical trials of their AI. Peter completed his PhD/post-doctoral work at Imperial College. Before joining Odin, he spent a decade in the medtech industry developing a wide range of AI products. He is a member of the Royal Society Industrial College, a Fellow of Royal Academy of Engineering's Enterprise Hub and held visiting lectureships at Kings College and UCL.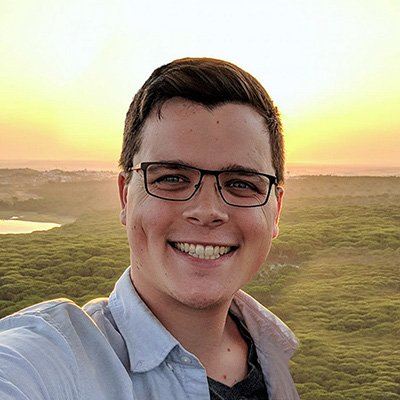 Daniel Myers
Developer Advocate, Google
Daniel Myers is a serial entrepreneur and Developer Advocate at Google. He helps developers and businesses be successful through software. Daniel has a bachelor's in Computer Engineering and an MBA, is an inventor of 3 patents, has worked at companies including Google and Cisco in addition to leading multiple startups with successful exits. If you don't find Daniel coding, you'll probably find him talking about a new business idea.
Martin Ostrovsky
CEO, Repustate Inc
Martin Ostrovsky founded Repustate to help a toy company keep tabs on their online reputation in the wake of a lead paint scare. Since then, Repustate has grown to help organizations big & small leverage sentiment analysis & semantic understanding of text in over 20 languages to better understand their customers.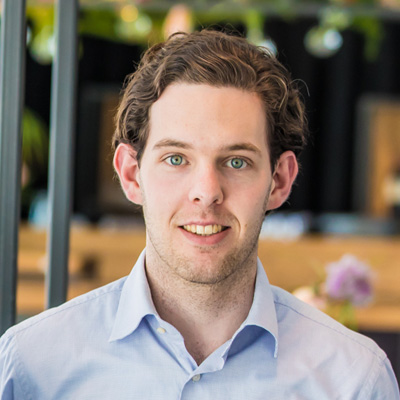 Victor Pereboom
CTO/Founder, UbiOps
Serial entrepreneur with a background in aerospace engineering and machine learning. Victor has professional experience in IoT, Predictive maintenance, Healthcare and e-commerce. Combining an engineering background with a business mindset, Victor enjoys working as CTO with the team at UbiOps to develop a state-of-the-art MLOps solution. Enabling data science teams everywhere to deploy and serve algorithms and build smart applications.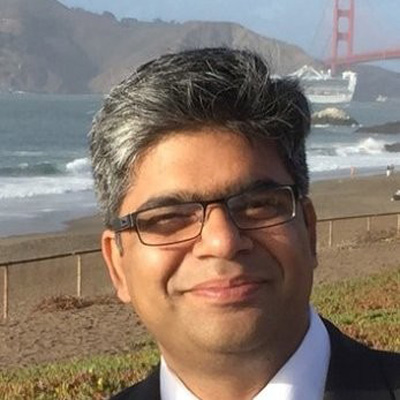 Gaurav Rastogi
Sr. Director, R&D, VMware
Passionate about innovation and creating technology solutions with business viability. Experience in building high-performance geographically teams, driving innovation, and scaling products for Fortune 500 companies. Launched several cloud infrastructure products from ground up in areas of network security, load balancers, firewalls, and video streaming. Expertise in building SaaS based cloud application and API services.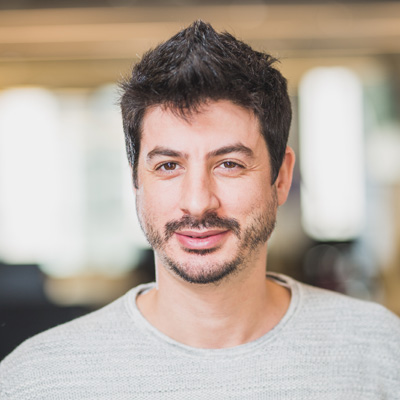 Ben Reuveni
Chief Executive Officer, Gloat
Ben Reuveni is the Chief Executive Officer and a co-Founder of Gloat, a leading Artificial Intelligence Platform which enables individuals to attain their career aspirations and businesses to dramatically improve employee engagement. Ben focuses on defining the company's strategy and direction and building relationships with customers and the investor community. Before Gloat, Ben had series of roles at IBM including the Core Development team within R&D and global customer-facing responsibilities. Prior to IBM, Ben was a team leader in an elite technological intelligence unit in the IDF. Ben holds a BSc in Computer Science from the Interdisciplinary Center (IDC), Herzliya.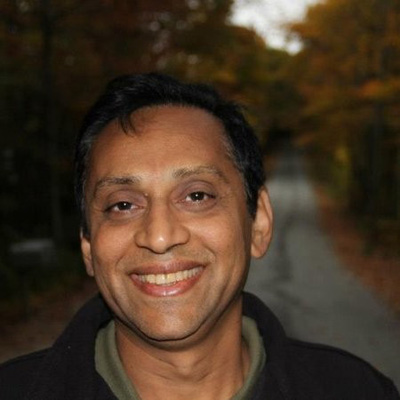 Vijay Savla
Senior Manager, Development, Cisco Systems
Senior engineering leader with more than two decades of networking and security industry experience, including 10+ years of software development management experience. Successfully managed multiple complete software life-cycles, that comprised of requirements analysis and prioritization, software development and testing, and sustaining it through the end of life. Strong leader with reputation for building and retaining highly motivated global engineering teams from USA, Australia, Japan and India.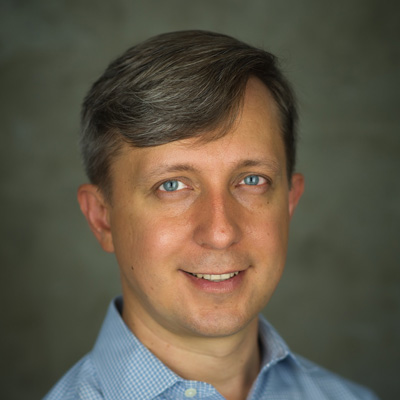 Victor Shilo
CTO, EastBanc Technologies
As a seasoned technology leader and innovator, I run an innovation-as-service company – EastBanc Technologies. We are a group of highly-skilled experts, who bring future technologies to life. We innovate for others and incubate our own products. We are the creators of Azure API Management, Kublr, Sympli and other products.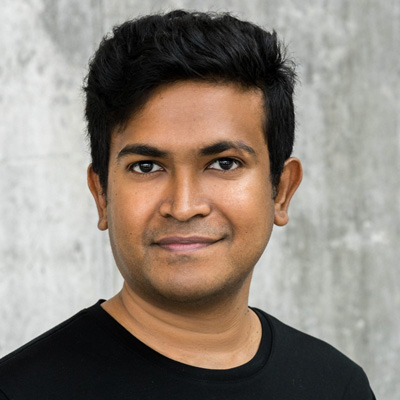 Jonathan Siddharth
CEO, Turing
CEO & Co-Founder, Turing. The Future of Work is Remote with distributed teams. Turing lets you unlock the world's engineering talent at the touch of a button. Follow @turingcom.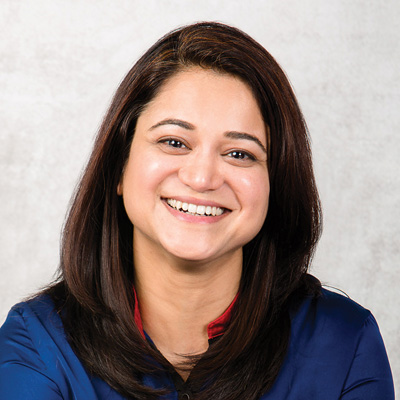 Bhawna Singh
SVP of Engineering, Auth0
Bhawna Singh is a senior technology executive with 20 years of experience in successfully building and leading talented teams of engineers to transform and scale technology for a global user base. Bhawna has led multiple tech transformations, scaled systems from 0 to 100 million monthly users, led global expansion of products, participated in multiple acquisitions and spearheaded innovation to drive user growth and engagement, delivering multi million dollar revenue growth.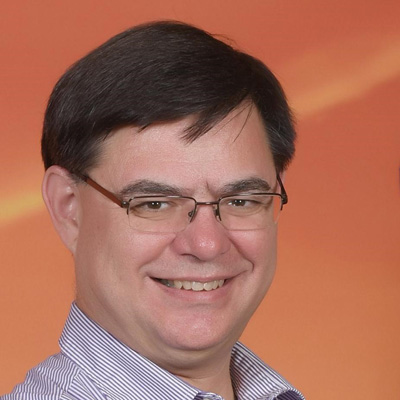 John Stafford
COO, Parallel Communications
John has accumulated extensive expertise in the fields of telecommunications, IoT, AI and ML applications, holography, radiometric sensing, mobility, and payments technology. He has over 35 years of experience in engineering, product development, marketing, business development and public relations in technology fields. Before joining Parallel, John was responsible for marketing and business development for a semiconductor start-up; and was a divisional manager at NEC America where he successfully launched multiple product lines and managed new technology introductions. John holds a Bachelor's degree in Broadcasting from the University of Wisconsin–Platteville.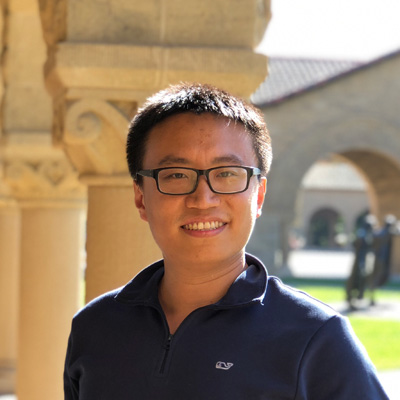 Lin Sun
Senior Staff Researcher, Samsung
Lin Sun obtained B.S from Harbin Institute of Technology (HIT), M.S and PhD from Hong Kong University of Science and Technology (HKUST). His supervisor is the Prof. Bertram Shi and Prof. DY Yeung. His research interests include computer vision, machine learning and deep learning, particularly, action recognition, large scale image classification and retrieval, object detection and tracking; He has 9+ years of research and industry experience, published more than 30 papers in top conferences and journals and held more than 20 China and US patents; He was a research scholar in Stanford Vision and Learning (SVL) lab in 2017 supervised by Prof. Silvio Savarese. Currently, he is a senior staff researcher in Samsung Strategy and Innovation Center (SSIC), leading the perception algorithm innovation for autonomous driving.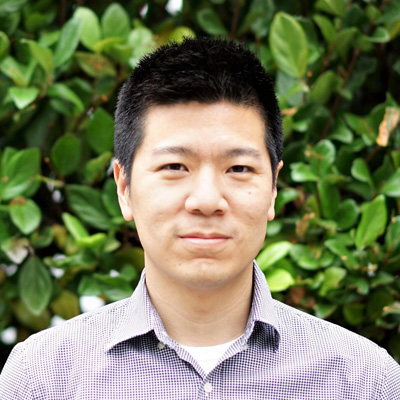 Mike Tung
CEO, Diffbot
Mike Tung is the CEO and Founder of Diffbot, an adviser at the Stanford StartX accelerator, and the leader of Stanford's entry in the DARPA Robotics Challenge. In a previous life, he was a patent lawyer, a grad student in the Stanford AI lab, and a software engineer at eBay, Yahoo, and Microsoft. Mike studied electrical engineering and computer science at UC Berkeley and computer science at Stanford.
Jim Walker
Evangelist and Public Sector CTO, AMER, UiPath
Jim, a former Army Artillery Officer, and federal employee is currently UiPath's Evangelist and Public Sector CTO. He served as the Deputy CIO and Services Portfolio Manager at NASA's Shared Services Center (NSSC) and had key IT positions at DISA, the US Missile Defense Agency, and counter-drug task force in Key West. Jim is a Federal Computer Weekly "Federal 100" alumni and runner-up in Government Computer News "DigIT 2017" award for Robotics, Automation, and Unmanned Systems. He holds a Chief Information Officer certification from the National Defense University and a Graduate degree in Telecommunications.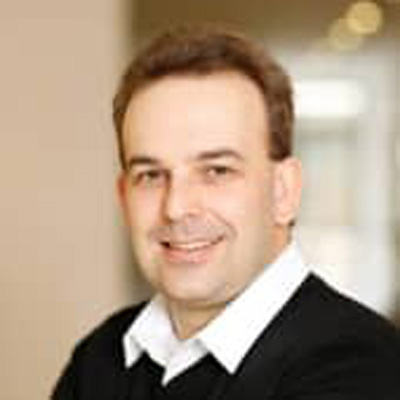 Jurgen Weichenberger
Chief Data Scientist, Accenture
Jürgen Weichenberger is a data science senior principal at Accenture Analytics, where he is currently working within resources industries with interests in smart grids and power, digital plant engineering, and optimization for upstream industries and the water industry. Jürgen has over 15 years of experience in engineering consulting, data science,big data, and digital change. In his spare time, he enjoys spending time with his family and playing golf and tennis. Jürgen holds a master's degree (with first-class honors) in applied computer science and bioinformatics from the University of Salzburg.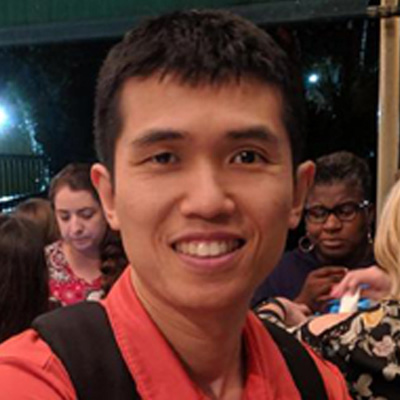 Ming Yong
Product Lead, Google
Machine Learning focus Product Manager at Google Research working on computer vision
Founding PM for MediaPipe (https://mediapipe.dev) – Open source Applied ML pipelines for perception